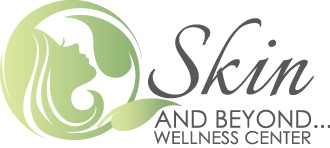 ABOUT US
The beautiful new office of "Skin and Beyond" Wellness Center has opened its doors in the Millcreek area of Salt Lake City.
The founder and owner of the business is leading Master Aesthetician and renowned skin care expert Nataliya Birkas, who successfully ran Nataliya's Healing Center in Sandy, Utah for over a decade.
Nataliya's professional path was unconventional. Leaving the Republic of Belarus and her former career as a medical doctor (not licensed in Utah), Nataliya began her professional life in United States in the famous Liposuction and Cosmetic Surgery Institute of America, located in Chicago, first as a medical assistant while pursuing a degree in aesthetics.
She graduated with honors and master's degree from the University of Esthetics in Chicago, Illinois, and became a patient consultant and Longevity Spa leader at the Institute.
Later, Nataliya moved to Salt Lake City where she continued her aesthetic career as an Educational Director in a medical spa.
It would not be long, however, before she discovered a gap between the typical treatments offered, and the European standard of skin care she was accustomed to.
Nataliya bridged the gap by opening her own business, which grew exponentially within a few years.
"Skin and Beyond" Wellness Center is the expression of Nataliya's evolving health and skin care approach.
Never being satisfied with standards she has already set, Nataliya continues to expand her knowledge and vision, and offers the utmost quality in her treatments that surpass conventional standards of excellence.
Deep knowledge and dedication have kept Nataliya one step ahead of the ever-changing trends in the skin care industry.
Nataliya continues to perfect her skin care line with the most sophisticated, newest, and highest quality skin care ingredients.
The product line's emphasis is on natural ingredients, time-releasing, and incapsulated technologies that bring most benefits to the skin. The best description of Nataliya's formulations is her joke "Even Nature got jealous" (after I created my skincare line). She also uses unique recyclable packaging and opts out of paper boxes to save and preserve the planet's eco-system.
The "Skin and Beyond" Wellness Center is an ultimate destination for sophisticated, information-hungry individuals, who perceive a healthy lifestyle and care of the skin as a normal way of living. For all new clients, the Wellness Center offers a personalized, complimentary consultation of diet, supplements and a deep skin analysis with the use of a skin scanner.
What makes Nataliya stand out in the crowd of her colleagues is her extensive expertise, knowledge, passion, result-oriented customized skin care treatments, and her exclusive line of skin care products.
The unique principals that have made Nataliya's practice successful are that the skin is a window into, and a reflection of internal health, and that skin conditions are best treated as a mind, soul, and body union.
"Taking care of the skin is a way of life rather than a luxury", says Nataliya. She truly believes that everyone deserves to have healthy and flawless skin.
So, please enjoy the journey with Nataliya and all the secrets to glamorous skin!
OUR PRODUCTS
Paraben-free
Sulfate-free
Made with time-releasing micro-encapsulated technology for maximized effectiveness
Unique air-less packaging which preserves freshness of the products
No-box policy which helps the Eco system of our planet
No animal testing
Made in the USA
Products