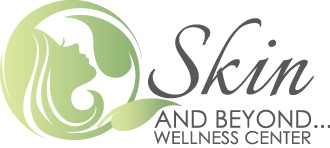 Non-surgical way to lift your skin
Published - 01.26.2016 1:42 pm
Thinking about lifting procedure?
Skin and Beyond Wellness Center offers the "4D PDO Thread Lift" done by the only certified and trained professional in the State of Utah performing that procedure. PDO Thread Lift is a non-surgical procedure that can lift sagging, soft skin, rejuvenating and reshaping the face, neck, and body. The PDO Thread Lift does not rely on any heating device or external lifting mechanism. The technique utilizes special dissolving PDO threads, which help to rebuild collagen and elastin in the skin yielding amazing rejuvenation results.
Facts you need to know:
✅ The "4D PDO Thread Lift" is the most innovative approach to face-lifting in the last 100 years, and is a paradigm shift in facial aesthetics. It has been performed in European countries for over 15 years and it was approved by the FDA in September of 2015 in the United States.
✅ The application of the thread is considered non-invasive, takes up to 60 minutes for a full face and neck lift, and around 5-7 minutes for lip enhancement. This procedure leaves no scaring or cuts and the minor redness disappears within a few days.
✅ Thread Lifts can be applied almost anywhere on the body. The threads were created as an alternative for patients who did not want to go down the road of a surgical face lift but still wanted the effects of a surgical lift.
✅ Threads are used for regeneration of skin, improving the structure of the face, neck and decollete and breasts, buttocks, abdomen or even elbows and knees. The PDO threads provide a natural and youthful appearance of the skin and protect against wrinkles for a long time. Results last for up to 3 years.
✅ The aesthetic effect is more natural than the injections of botulinum toxin or collagen fillers. Entering the PDO thread into the skin will give immediate and long lasting improvements in appearance. When sagging does re-occur, it is a simple matter to repeat the procedure with any number of desired threads, again with no cutting, and minimal downtime. It is proven that with repeated procedures, the result becomes more stable and lasts increasingly long.
We are proud to announce that we are the only company in state of Utah offering this unique procedure that can take decades off your appearance in about one hour.
☎ Please call our Millcreek, Utah office for a free consultation at: 385-355-4334.
Comments (0)