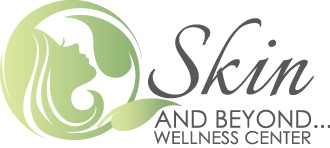 Bio-Stimulating Night Creme
1 oz/ 30 ml
This creme offers exceptional skin benefits due to its exclusive properties based on live cell complex, Hyaluronic Acid complex, Mucopolysaccharides, A,C,B,D3,E vitamin cocktail, botanical extracts and natural proteins. Live cell complex facilitates the skin's own biological synthesis of vital substances. This cream is a biological stimulator for the skin, helps to increase the skin's elasticity, and improves hydration, while helping to speed up natural cellular renewal.

Use: After thorough cleansing and application of desired serum, apply a thin layer of the creme 30 minutes before bedtime. Let it absorb.

Ingredients: Aloe Vera Gel, Glycerin, Safflower Oil, Caprylic/Capric Triglyceride, Sorbitan Trioleate, Cetyl Alcohol, Sweet Kernel Oil, Palmitoyl Oligopeptide, Palmitoyl Tetrapeptide-7, Beeswax, Squalane, Stearic Acid, Peach Kernel Oil, Ginseng Extract, Avocado Oil, Hazelnut Oil, Soy Milk Protein, Lactic Acid, Corn Extract, Carrot Oil, Sea Buckthorn Oil, Retinyl Palmitate, Tocophyrol Palmitate, Ascorbyl Palmitate Magnesium Ascorbyl Phosphate, Lecithin, Sodium Hyaluronate, Cholecalciferol, Glycosaminoglycans, Phenoxyethanol, Mango Butter, Almond Butter, Silk Amino Acid, Guar Gum, Fragrant Oil, Potassium Sorbate, Sodium Benzoate, Citric Acid.